Nittany Beagle Rescue - Nuria Kudlach Memorial Fund
Nuria Kudlach Memorial Fund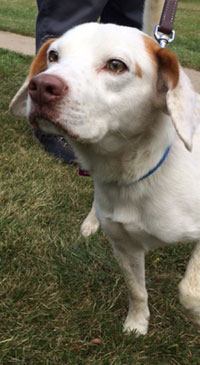 Freckles, a beagle rescued with the help of the Nuria Kudlach Memorial Fund
Make a donation to the Nuria Kudlach Memorial Fund for Forgotten and Left Behind Beagles. This fund was created in loving memory of Nuria Kudlach, who was a volunteer with Nittany Beagle Rescue. We greatly miss her energy and smiling face!
Nittany Beagle Rescue is a 501(c)(3) organization, and your donation is tax deductible.
Your donation can be made online by credit card using PayPal, a global leader in online payment services.
Please answer a few questions and then click on Donate below. You will be taken to PayPal to complete your donation.