Nittany Beagle Rescue - Make a Donation
Donate to Nittany Beagle Rescue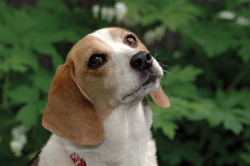 Beagles have a very good temper and gentle disposition
Make a donation to Nittany Beagle Rescue, and help us continue saving the lives of beagles in central Pennsylvania. We are a 501(c)(3) organization, and your donation is tax deductible.
Your donation can be made online by credit card using PayPal, a global leader in online payment services.
Please answer a few questions and then click on Donate below. You will be taken to PayPal to complete your donation.
Recent Donations - Thank You!
Anonymous - in honor of Max (formerly Caleb) adoption fee

Anonymous

Monica Updyke

Lisa Natt - in honor of Daisy & Giving Tuesday

Linda Shope - in honor of All the pups that have been Saved by NBR

Jesse - in memory of Mina

Valerie Purdy-Pyeron - in honor of Beagle Palooza Shipping

Shelby Marks - in honor of Postage donation for auction items

Shelby Marks - in honor of Foster (formerly Blaze)

jamie M willis

Anonymous - in memory of Nancy Bilharz

Beverly Brady

Anonymous - in honor of Max (Matt) Adoption Fee

Sue Nichols

Terri Nauman - in honor of Beagle palooza shipping

Lu ann foster - in honor of Postage palooza Dixie

Ashley Roth - in honor of Palooza shipping.

Anonymous - in honor of Sam Taylor

Trisha Stricker - in honor of Beaglepalooza towels

Anonymous - in honor of Beaglepalooza

Anonymous - in honor of Beaglepalooza

Anonymous - in honor of Beaglepalooza

Anonymous

Anonymous - in honor of Murray's 9th birthday

Annie Rose - in honor of Susan's 3rd birthday

Chris Chernisky - in honor of Louie's 12th birthday

Robert Thompson - in memory of Jessica, Buddy, and Titus

Anonymous - in honor of Beagle paloza sponsorship

Anonymous - in honor of Lady Bell Sprinkles

Halfmoon Valley Animal Hospital

Robert meehan

Anonymous - in honor of All my Beagles I have owned

Anonymous - in memory of Bela

Don Byers Jr - in memory of Reese & Bugsy